About
V2C is based in the east of the Netherlands, close to the German border and within 1,5 hours travelling distance of Amsterdam Schiphol Airport.
The company was founded in 2003.
Core Values
V2C's Core Values are:
Integrity
Respect other people
Set the right example
Trust
Responsibility
Cees Verhoef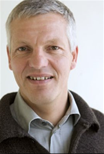 Cees Verhoef is founder and owner of V2C
Cees has over 25 years of experience in high tech companies. Originally a civil engineer, and technical economist, he knows about technical complexity, and has a solid marketing and management base. Cees worked both in large and small corporation Cees has a very broad knowledge and network
Prior work Experience:
IBM (Sales & Marketing 4 years)
Hewlett Packard (Market development 2 years)
Object Implementors (SME business, software development, founder, 5 years)
InterNLnet (Internet Service provider, 7 years, CEO)
ChampionChip BV (Innovative company; market leader in sports timing & – tracking. 4 years, CEO)
InnoSportNL (foundation for Innovations in Sports, Program manager sports facilities and sports stimulation, manager InnoSportLab sailing (a.i.) 2009-2013)
Sportcentrum Olympos (2014-present) General Management of the University Sports Centre "Olympos" of the Utrecht University in the Netherlands.